Folders: making your campaign management easier!
Imagine your computer or device is like a big messy room with lots of stuff scattered around. Folders are like magical boxes that help you tidy up and find things quickly.
Do you often find it challenging to track down your marketing campaigns? Do you wish for a convenient solution to manage all your campaigns, regardless of their language or season? Well, you're in luck! We've designed a user-friendly feature that simplifies the process of locating and organizing your campaigns.
Here's why folders are great for managing your campaigns:
Neat and Tidy: Folders let you group similar things together. It's like putting all your toys in one box and books in another. This makes it much easier to find what you want.
Less Searching: When everything has its own place, you don't need to search everywhere for something. You just look in the right folder, and there it is!
Easy Teamwork: When you work with team members, folders help everyone understand where things are. It's like having a special spot for everyone's stuff.
So, folders are like your super helpers for keeping things organized and finding the campaigns without any trouble!
---
How to use the folders?
Adding a new folder is really easy, just click on the button that says "New Folder" and give it a name. Once you've given it a name, this folder will be put together with all your other folders in one place, which we call "Your folders" list.
You can sort and organize the campaigns you've added by their current status or the type of game they are associated with, making it simple for you to see exactly what you need at any given moment.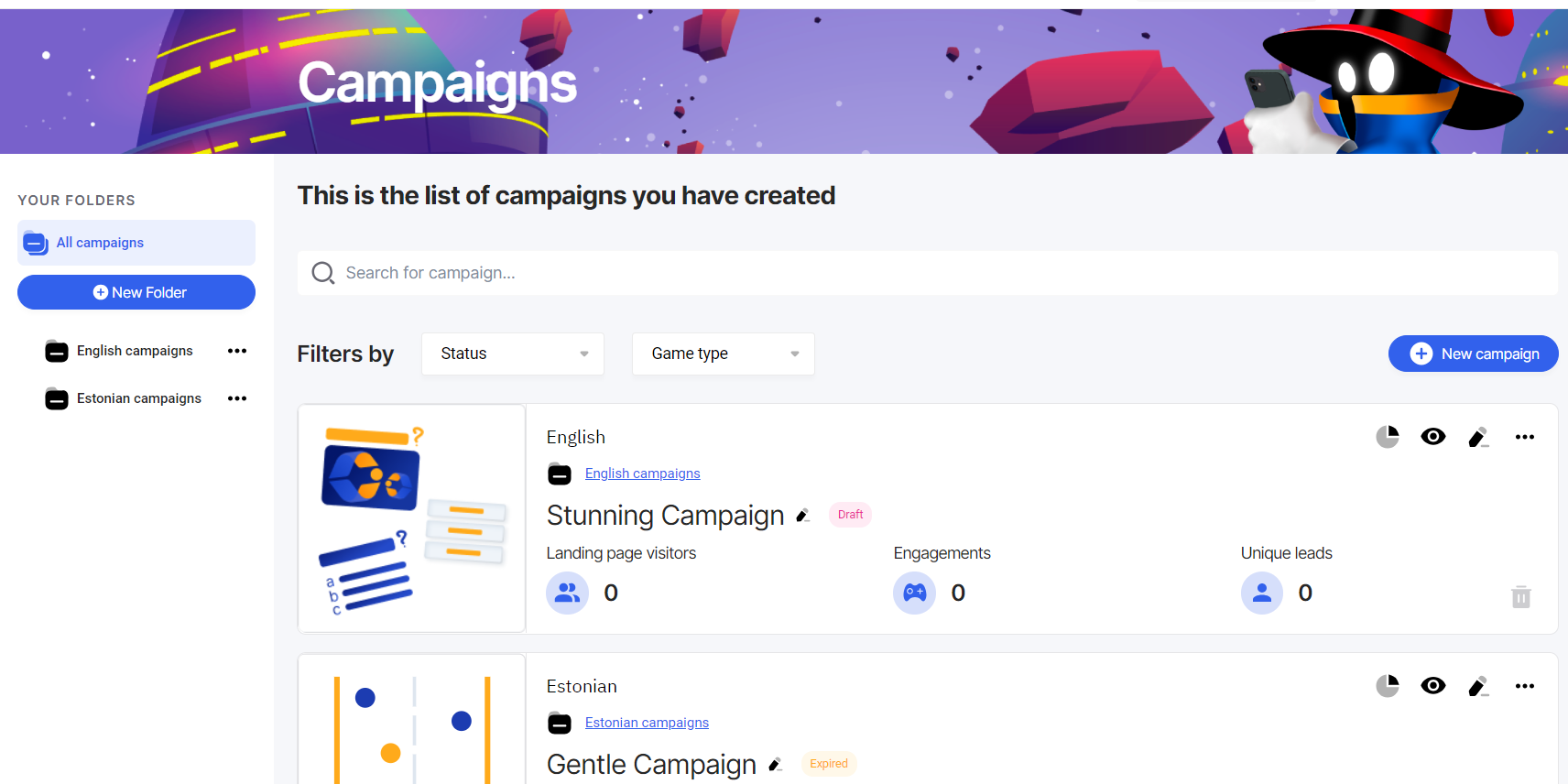 Want to learn more how to use folders? Take a look at our detailed knowledge base article: "How to manage folders?"
---
Have a question?